Get SEO done for your Website from Goa based Software Company to Improve your Website's Search Engine Ranking. Panaji – Goa based Software & Website Development Company offers Complete SEO Service for Top Ranking in Google and other Search Engines.  SEO for a Website is needed to get visitors from Google / Other Search Engines. This post talks in detail about the complete SEO Package that is offered by our Goa based Software Company in India. In case you do have an old website and recently visitors to your website have dropped, it means that your competitors have done optimization of their website and they are attracting more visitors than your website.
For Old Websits, SEO must be done so as to get the website updated as per current standards. Whether you are running a Hotel in Goa, Providing Event Management Service, Hospitality based Services or anything else which attracts potential customers from internet, then yes Search Engine Optimization must be done for the website.
Cost of doing Search Engine Optimization is proportional to the efforts required to be put in by Website Designers, Graphics Designers, SEO Analyst and Managers. Our SEO Package takes care of everything and provide you free estimate and quote for the work to be done. Price for SEO also depends on how your website has been made, who are your competitors and lots of other technical stuff. Yes this post is going to provide details of the SEO Package offered by our Software Company in Panaji of Goa, so that you can decide for yourself the best way to attract customers to your website.
The very first thing we do to analyze your Website is read and review all the pages on your website. Once we have read what all your website has to offer including Text, Images, Multimedia content, etc, we go through the HTML code of your website to see what all improvements can be done and how much time and efforts it will take. Now a days websites are made using various technologies including static HTML Template based Websites, CMS (Content Management System) based Websites based on WordPress, Joomla, etc Many times website are created using a custom made Content Management System. Our basic Website Analysis allows us to estimate what all changes needs to be done so as to improve Website's ranking in Search Engines.
This Website Analysis for doing SEO for your website is done for free, so that you pay money to us only when we actually do the SEO work for you. In this basis Website analysis we do analyze Website Structure, Analyze Websites of Competitors, analyze Keyword competition, W3C Validation of website, find out broken links , analyze whether images on your website needs to be optimized or not and analyze spelling mistakes on your Website.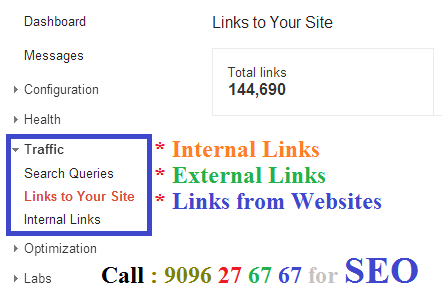 Once we are done with our Initial Website Analysis from SEO perspective, we provide you a Free Quote. Once you are happy with the quote, we need you to provide us appropriate authentication including FTP User Name and Password, CMS User ID and Password (If Applicable) and other related information. Once we do get the relavent details, we proceed ahead and start working to optimize your website.
Note that given below are the basic tasks that we do in every SEO Package. In case your website has implemented few of the features below, we will fine tune them and will inform you so that you can fully understand and utilize them.
W3C Validation of your Website including basic HTML Validation, Link Checking and Spell Checker Validation.
Image Optimization for PNG / JPG Files and Video Optimization as per HTML 5 standards.
We check robots.txt and .htaccess files of your website which together control how your website appears to Search Engines and Visitors to your Website.
XML and HTML Sitemap Creation so that Search Engine Bots and Human Visitors can easily find what they are looking for on your website.
We setup Google Webmaster Tools, Google Analytic and Bing Webmaster Accounts for your website reporting and error handling. These are the ways in which your website can communicate directly with Search Engines like Google, Bing, Yahoo, etc.
Keyword Density Checking so as to make sure that the important keywords are there on your web pages and are in readable format for Search Engines and Users. Note that in case the keyword density is very low on your website for important keywords, then you will have to hire our Content Writing Service so as to generate unique text and multimedia content for your website.
Internal and External Link Optimization so as to remove any broken links and optimize anchor text of links so as to emphasize on your website's target keywords.
Page Speed check with Google's PageSpeed Insights so as to make sure that visitors to your website can browse easily even on a slow speed internet connection.
Analysis and Implementation of Structured Data on your Website.
Social Bookmarking to get visitors to your website from Facebook, Twitter, Google Plus, etc.
Add Local Business Listing on Google Local Listing, Bing Maps, etc.
Apart from above tasks done in every SEO Package, we also check for Duplicate Content on your Website of any type including Text, Video or any other type of Files. Search Engines do not like Copy Paste and even if your old Website Designer has copied text / multimedia content from some other website, then the duplicate content will be replaced with appropriate new and original content, with your permission.
Once your Website has been Optimized as per current Standards, a Report will be provided to you detailing the changes done in this Website Optimization Task. Next step is actually promoting the website on other websites and generating Links to your Website and effectively more Visitors to your website.
In order to generate Links to your website, we employ various methods depending on the type of your website. Article Submission, Press Release Submission, Blog Creation, Submission of Advertisements to Free Classified Websites, Forum Posting, Video Generation and Promotion are few of the way in which we generate links to your website. This method of generating Links to your website requires a Content Writer / Graphics Designer to understand concept of your website and then generate unique content so that it gets accepted by other websites. Yes this is the most tedious task of Search Engine Optimization and hence it takes time and efforts.
Depending on your Business Type, you can also hire our services to create and distribute Software Applications promoting your Website / Business. Distributing Free Apps for Mobiles, Tablets, Desktop and Laptop Computers can be used attract visitors to your website and simultaneously generate links to your website. Our Mobile Application Development Services post provides more information about application development for Mobile and Desktop Platforms. This App Development Service can also be included in a Custom SEO Package. Various Companies like Google, Microsoft, Apple, etc charge money for listing your App on their App Stores.
Custom Made SEO Package is many times the best way to go forward as not every website is created equal. SEO requires lots to technical analysis and every changes made to the website is done so as to improve website performance and Search Engine Ranking. In case you are still reading this post, then you would have understood for yourself that SEO requires lots of work.
We do all our SEO work from our Panaji based Office in Goa of India. Do contact us to get a Free Quote doing Search Engine Optimization for your Website. Please do send us any query / question you might have before paying for the SEO Service. In case you would like to visit our Panaji office, please do make an appointment and do note that we are working from Mon to Fridays from 10 AM to 6 30 PM only.